Mar 24, 2023 07:21 AM Central
Ila and Deanna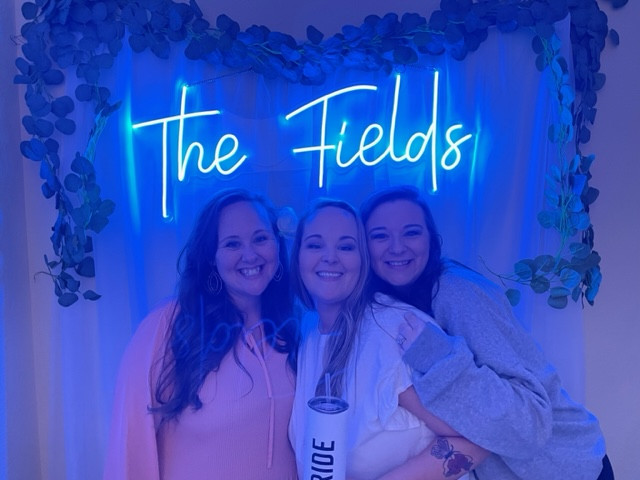 They did it! After 10 years together, Deanna and Josh finally tied the knot! A small gathering of family and friends met up at one of their favorite spots, the Outerbanks, to watch them get hitched. Weddings have a special way of filling your heart with joy. I had the unique opportunity to be their officiant. Deanna and I want to share with you a part of the ceremony. We hope that this excerpt helps you recall the great loves (romantic or not) in your life.
#Waltontakesthefield March 18, 2023
"A lot about each of our life's journey is hard.
There are only a few things in this life that offer the kind of safety, security, and comfort we need to heal and grow from those hardships. Today we celebrate the healing power of LOVE. Jesus was the ultimate example of love. He lived his mortal life with kindness, compassion, gentleness, patience, sacrifice, and forgiveness. It is Christ's deep love for us that allowed Jesus to leave us the perfect example of an earthly life lived.
None of us is perfect though, we get it wrong a lot. But when we get it right, really right, loving one another with kindness, compassion, gentleness, patience, sacrifice, and forgiveness it heals like nothing else. In 1 Corinthians 13:7, Paul tells us that [Love] always protects, always trusts, always hopes, always perseveres. So when you find your person, that one that understands you and loves you still, it provides the safe space to be vulnerable and to be your true self,
Josh and Deanna you have become each other's person, each other's rock, that one you are not afraid to be vulnerable and your true self with. It's your love for each other that helps you feel protected, trusted, and hopeful. And we are all here today to celebrate your love! It's about time am i right??
Your love for each other is a blessing and will be one of your lifetimes greatest joys.
I look out to all your friends and family gathered here today. I want this celebration of love be an inspiration for you.
You are beloved by God. Practice compassion, kindness, humility, gentleness and patience. 13 Bear with each other and forgive one another if any of you has a grievance against someone. Forgive as the Lord forgave you. 14 And over all these virtues put on love. Love binds us all together in perfect unity. Colossians 3:12-14.
Let the joy that results from a life filled with love be your strength for the future."
There it is #joysisters. Another reminder to c
elebrate your person or your people with joy. This picture is of us three sisters at the reception celebrating Deanna. I also celebrate this sisterhood and the space in your lives that you give us to inspire you to claim your joys.
Want to surround yourself with likeminded busy women seeking joy? Join our facebook community
Joy for Everyday Women
Interested in practicing spiritual disciplines but don't know where to start? Get my guide Cultivate Joy by practicing spiritual disciplines and How to Get Started
HERE
Getting Started with essential oils is easy peasy with
this starter bundle
.
It's a $439.42 value for $165 with an exceptional quality! Once you get it I will personally help you figure out what to do next!