Mar 8, 2023 07:55 AM Central
Ila and Deanna
It all starts so innocently. You indulge in a little bit of sweet here and there, but before you know it—you're hooked! Or if you're like me, and grew up in a poor household with little education about nutrition and ate little debbie cakes for breakfast - you've been hooked!
Have you gone through the motions of being a sugar addict, feeling guilty and trying to break the cycle only to find yourself back at square one with your hand in the cookie jar? Let's take a look at what happens when we eat too much sugar, why it's bad for us, and how we can break free from its grip.
The Effects of Too Much Sugar
Sugar is everywhere we turn these days—from soft drinks to snacks to desserts. Food manufacturers add it to everything because they know it makes us want (and buy) more. It is even in deli meat! But consuming high amounts of sugar has consequences that go beyond just weight gain or diabetes. Eating too much sugar can have an impact on our moods, energy levels, skin health, gut health, heart health and more! Too much sugar hinders our capacity for Joy! Here are some of the symptoms of too much sugar in our diets:
Fatigue – Eating large amounts of sugar over time can cause fatigue due to sudden spikes and drops in blood sugar levels.
Mood swings – High amounts of sugar can cause irritability and mood swings due to the fluctuations in blood sugar levels.
Weight gain – Consuming too much sugar causes our bodies to store fat rather than burn it off as energy.
Skin problems – Excessive consumption of sugary foods causes inflammation which may lead to acne or other skin concerns.
Gut issues – When our gut bacteria become unbalanced due to excessive consumption of sugary foods this can lead to digestive issues such as bloating or constipation.
Heart problems – Eating too much sugar increases risk for heart disease by raising cholesterol and triglyceride levels in the blood.
So How Do We Break Free From Sugar Addiction?
Breaking free from any addiction is hard work but fortunately there are a few tricks that can help us kick our cravings for good! Start by eliminating added sugars from your diet as much as possible (this means avoiding processed foods). Focus on eating fresh whole foods such as fruits and vegetables that provide natural sugars without all the negative side effects associated with processed sugars. Lastly, drink plenty of water throughout the day–it will help keep you hydrated and full so you don't reach for sugary snacks out of boredom or dehydration!
If you think you might be addicted to sugar consider taking steps now towards breaking free from your addiction! Reducing your intake is key but don't forget that eating fresh whole foods will also help provide natural sweetness without all the negative side effects associated with processed sugars. And finally make sure you're drinking plenty of water throughout the day–it will help keep you hydrated and full so you won't be reaching for unhealthy snacks out of boredom or dehydration! If we take small steps every day towards breaking free from our addiction then eventually we'll be able to kick it for good!
I have found that having accountability and support makes me more successful. If you are looking for a FREE and easy program to help you walk through breaking your sugar addiction and has an active community of people supporting you, message us! We can get you connected.
Mar 5, 2023 07:08 AM Central
Ila and Deanna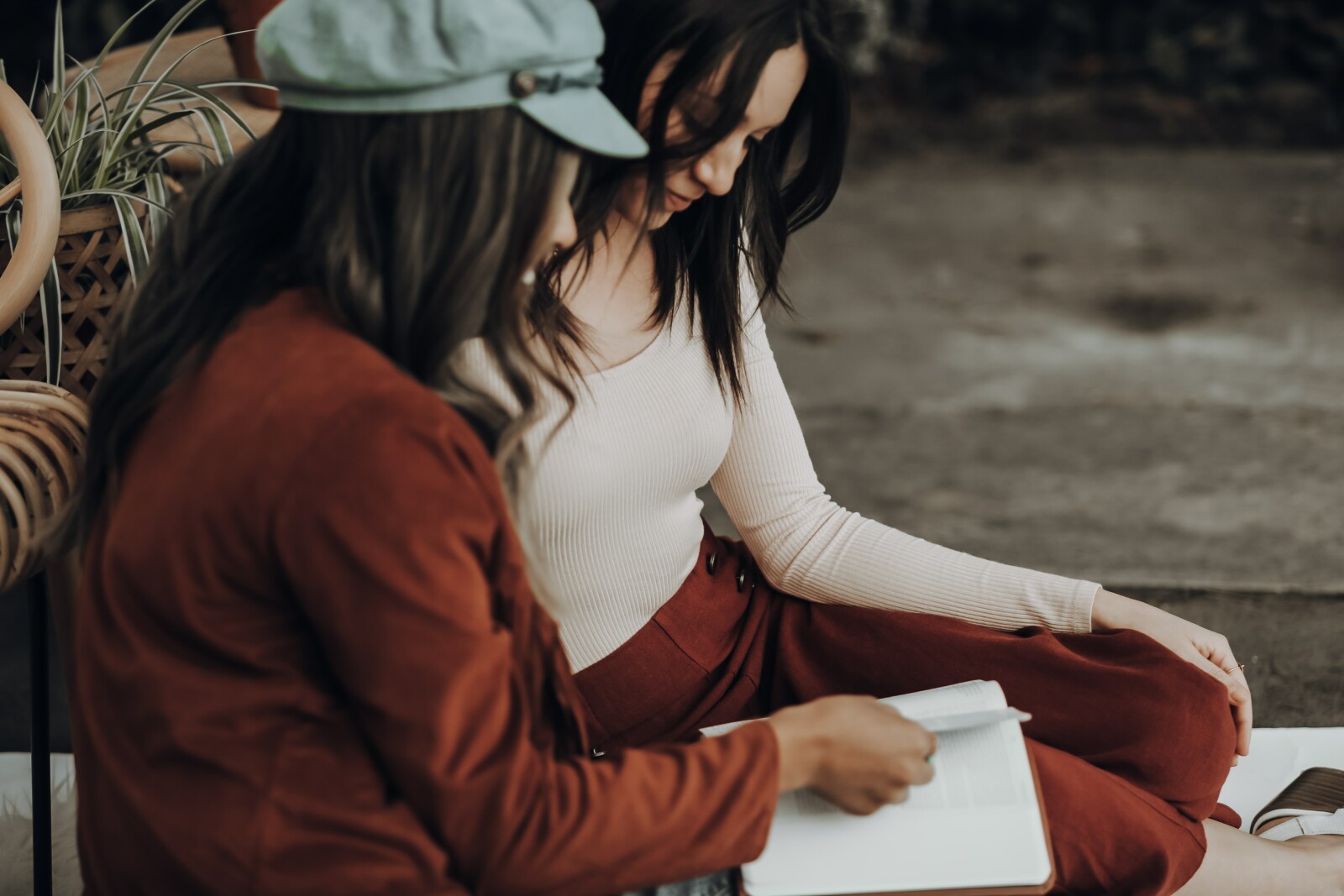 Do you ever feel lost or unsure of your next steps in life? If so, chances are that you may need a little faith to get back on track. Whether you're a spiritual person or not, having faith in yourself, God and creation can bring joy and light into your life. It can provide guidance when times are tough and comfort when you're feeling down. Let's take a look at why faith is so important for an everyday woman.
The Power of Positive Thinking
Having faith means believing in something greater than yourself - it's trusting that whatever happens will work out in the end. It means being able to stay positive even when things don't go as planned. Having this kind of mindset can help reduce stress and anxiety because it takes away some of the pressure of needing to figure everything out right away. By allowing yourself to be guided by a higher power, you can trust that everything will eventually fall into place and create positive outcomes in your life.
Faith helps us to love ourselves more deeply and practice self-care on a regular basis. When we have faith, we know that we are worthy of good things and deserve to feel our best both physically and emotionally. We become more aware of our needs and make sure that we prioritize them before anything else. We value ourselves enough to know that taking care of ourselves is essential for our own wellbeing, which makes us happier overall!
Having faith also helps us connect with other people who share similar values or beliefs. We often find comfort and peace within these communities because it makes us feel like we belong somewhere. This kind of connection allows us to support each other through difficult times while celebrating successes together too! It makes us feel less alone on this journey called life which is invaluable for any woman trying to make her way through the world today. We have an online community like this that you are welcome to join.
Joy for Everyday Women.
Faith is powerful – it gives us strength when we're feeling weak, courage when faced with fear, and hope during moments of despair. It provides us with an inner knowing that better days are ahead no matter how bleak things may seem right now. For an everyday woman, having faith means having something bigger than herself to believe in; something she can rely on for guidance, support, and love every step along the way!
Want to cultivate more joy in your life?
Get my guide Cultivate Joy by practicing spiritual disciplines and How to Get Started
HERE