Mar 20, 2021 11:11 AM Central
Ila and Deanna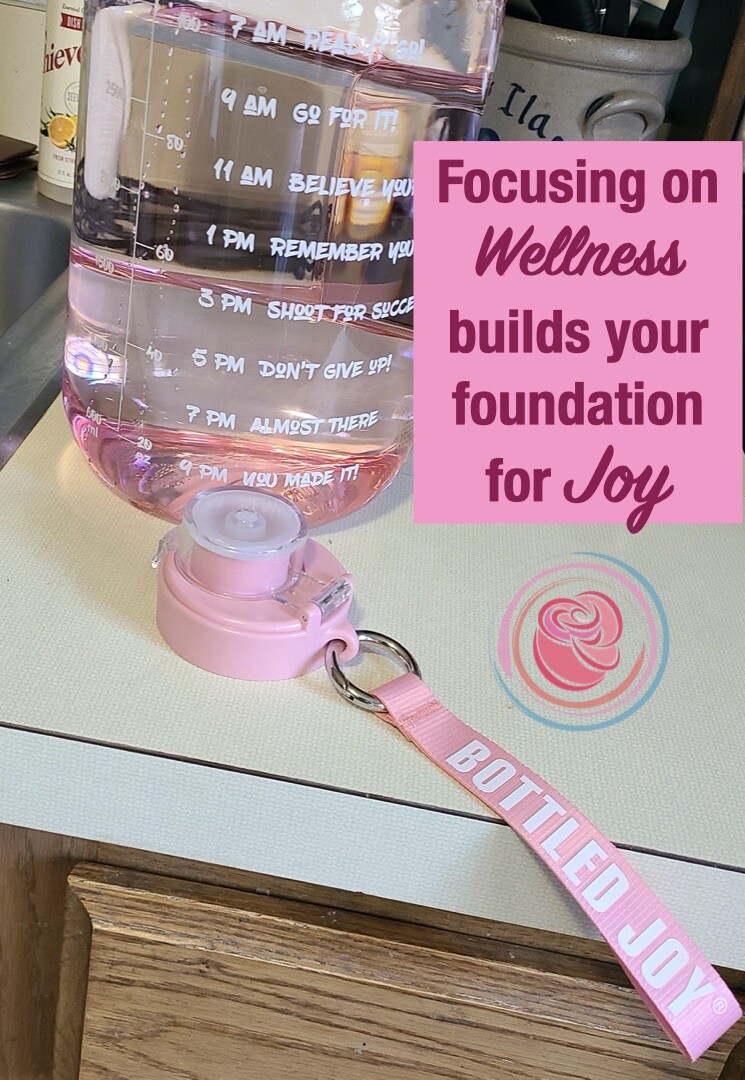 As we rang in 2021, I was sluggish and lacked energy! I count this as a barrier to my joy and happiness. I believe we can experience joy in the everyday despite our health and wellness.....BUT if my food tastes better after sugar detox, if I have more fun with my kids the more fit I am than how much more joy can I experience if I'm improving my wellness?
I had this in mind when I set my intention for 2021 (because I reject resolutions, see my blog Screw Resolutions). For 2021, I am committed to have the energy to be happy.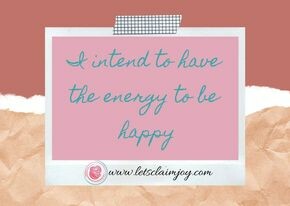 So how's it going, you ask? Setting an intention instead of a resolution was genius! I've accomplished healthy changes that I feel like I will maintain as lifestyle changes.
It is time to check in and take inventory of my energy and my happiness. When I first claimed my intention to have the energy to be happy for 2021 it was because my energy waned with peaks and valleys and seems to only be available to things I'm passionate about that day if anything. My happiness is similar but all too often is negatively influenced by demands on me or by negative people and disappointment. I guess we could say my happiness is fragile. The demands overshadowed my joy often. Staying focused on my understanding of true happiness, I need to seek joy engaging in activities that help me become the best version of myself. I realized the barrier to that for me is low energy! (So now you see why I started here)
Fast forward three months and I've definitely seen improvements! I'm getting more done at work and having more patience and positive interactions with the kids. My overall attitude is more peaceful and less irritable. I don't sigh before walking up the stairs a bazillion times to talk to the teens or clean the craft room. I just go! These may seem like small changes but they are big wins!
AND…. not one day have I felt bad about my progress!
By setting the intention, I just go about my day considering whether what I'm doing, eating, drinking, etc is going to give me energy and joy or drain my energy and joy and act accordingly. That answer isn't always the same. Sometimes it means water, sometimes coffee and when I'm not on the Whole30, it might mean ice cream. Sometimes it means setting my diffuser, sometimes sitting in the sun to work, and sometimes taking the dog for a walk. Setting the intention leaves me the wiggle room in the measurement of success to do what I need in the moment.
Here is what I've been doing. In January, I started off with the intention to increase my water consumption. I went from drinking maybe 28 oz/day to an avg 70oz/day and sometimes as much as 96oz! I've been able to keep that up with at least 64oz most days since. Next I started preparing my mind to do the Whole30 again because I needed to break up with sugar! The sweet tooth is strong with me! I've got just one week left on the Whole30 and I'm not gonna lie. It's been more challenging for me this time but it's doing its job. In March, I've been increasing my antioxidant intake by taking my Ningxia Red Shot daily and eating more fruits and veggies (not that hard on the Whole30). Next, I plan on working on my sleep routine.
Some days are better than others but everyday I've been happy with my progress and effort. If I had set a resolution I would have felt defeated several times by now and probably given up.
It's never too late to begin your own journey to wellness and happiness. If you resonate with me and intend to have the energy to be happy, here are some ideas on things you can get started with anytime!
There are lots of ways to improve energy. Here are a few:
Hydrate
Exercise
Reduce Toxins
Positive Mindset
Love on your spouse
Begin an essential oil regimen
Check your vitamin and mineral levels
Add fruits and veggies into your diet
Reduce sugar and gluten consumption
Snuggle your pets and kids
Play & have some fun
Meditate & Pray
Acknowledge your feelings and allow yourself to feel them
Get a massage
Learn something new about a passion of yours
Consult a chiropractor
Journal your joys and gratitude
These are all things I'm planning to do along my journey. Want to join me? Friend me on FB. My Young Living Team has a Facebook group called Bloom. We are all working on "blooming" into the best versions of ourselves. Once you start your essential oil regimen for wellness with me or Deanna we can add you in there and travel the road together.

If you are not already a Young Living member and want to learn how to begin an essential oil regime, I'm happy to help. We have weekly education zooms and I'm happy to chat 1:1. Just DM me! Bloom members can join our weekly educational zooms too!
Desire more joy in your life like most other women? Join our facebook group Joy For Everyday Women for inspiration.
Love my Gallon Size Bottled Joy water bottle!?!?
Here
are my affiliate links. They have a
32oz one
too that I use daily! Remember if you use essential oils in your water you need stainless steel.
Here
is the combo I bought and love!